System Restore is an integral part of Windows System Protection. This feature allows computer users to undo unwanted changes on the computer and restore the system to a previous state where it works flawlessly, if there are saved restore points. This handy tool is a better solution than restoring the computer to factory defaults. While resetting to factory defaults restores the Windows state to previous good working condition by completely deleting the contents, System Restore is an alternative that does not affect user's data.
Unfortunately, there are cases that computer virus was able to infect the 'saved' restore point. Thus, the viruses are able to reinstate itself on the computer when this feature is run. So, for the purpose of virus removal, it is often recommended to delete or disable System Restore to prevent re-establishing a virus infection. To disable System Restore on Windows operating system, please follow the guide below.
Steps to disable System Restore on Windows 7, 8, 10 and 11
1. Go to Windows > Start > and type System restore in the Search box and press Enter key.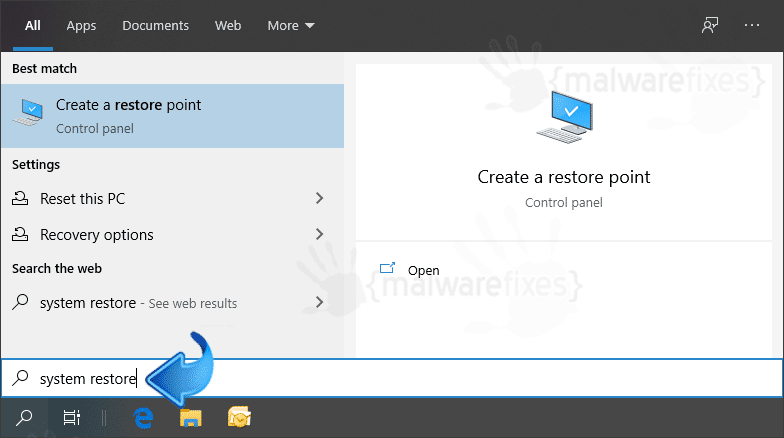 2. A new window will open showing the System Protection tab.
3. Under Protection Settings area, click on the drive where Operating System is installed.
4. Click on the Configure button to show the current setup.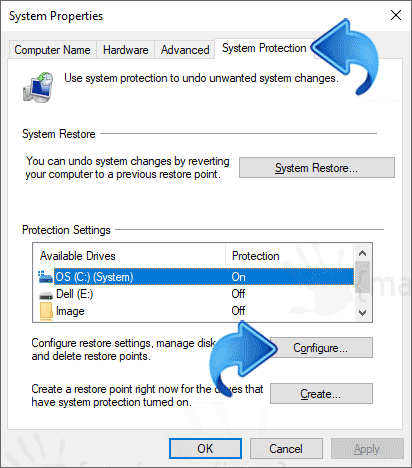 5. Click on Disable System Protection or Turn Off System Protection and then, click OK and Apply to save the changes.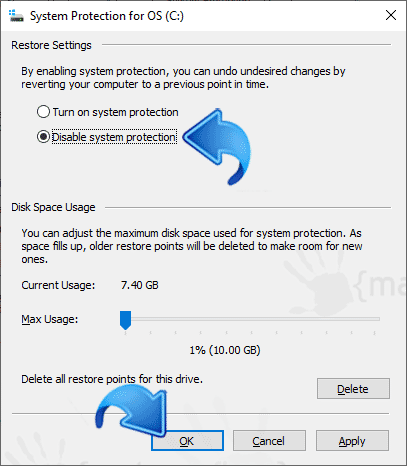 To enable back System Restore on Windows 7, 8, 10 and 11, just repeat the process and select the Turn on System Protection.
Disabling System Restore on Windows Vista
1. Click Start button.
2. Select Control Panel from the list.
3. Click on System and Maintenance.
4. Click System.
5. When System Properties window shows up, go to left panel and click on System Protection.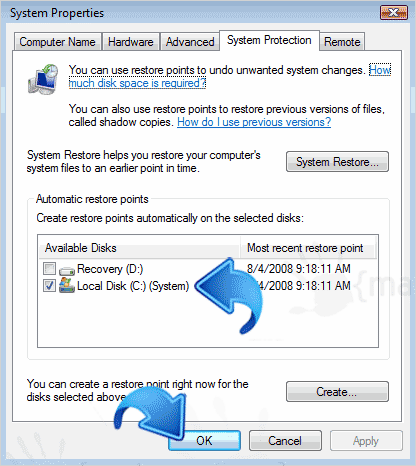 6. On Available Disks section, uncheck the box beside the disk or drive you wish to disable System Restore.
7.Click OK and then, hit Apply to save the settings.
If you want to enable System Restore on Windows Vista, just repeat the process and select appropriate the disk or drive.
It is recommended to always enable the function of System Restore so that users can restore the computer back to previous normal working condition in the event a problem occurs.