Malwarefixes.com is a website dedicated in giving you the easiest way to fix and remove malware, adware, and potentially unwanted programs bugging the computer. It is our utmost intention to provide effective Software and Tools that you can utilize without a cost.
After establishing the site in 2013, Malwarefixes.com team has helped countless of computer users in solving their computer problems. Not only computer virus issues, but also solutions to fix the browser, system, or simple problems are offered in our How-To pages. In fact, our guides are being referred by users from prominent websites like Apple.com, Microsoft.com, Mozilla.org, Google.com, Acer.com, Avast.com, Adobe.com, Yahoo.com, Hp.com, McAfee.com, Norton.com, Emsisoft.com, and many more.
Who we are
Chona Esjay | Founder/Admin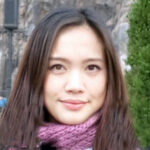 A malware fighter and virus hunter that also work as IT consultant specializing in computer security. She leads efforts to provide free solutions to computer virus issues and endorsed effective applications. Prior to Malwarefixes, Chona Esjay has extensive experience in fighting malware and viruses. She have worked in various companies as Network Administrator, Computer Security Consultant, and recently working as freelance IT Consultant covering computer network, security, file servers, and related fields.
---
CK Quinto | Researcher/Contributor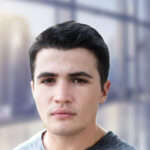 CKQuinito is a blogger and technology geek that specializes in computer troubleshooting and virus removal. He is active in various online technical forums, helping users that are being troubled with different computer issues. CK Quinito has extensive experience in computer software and hardware including software installation, virus removal, program installation, and tweaking the performance of computer.
---
Malwarefixes Team
The team is comprised of different role players such as researchers, writers, and computer security enthusiasts. These guys works closely with advisers and malware hunters across the internet to ensure that the solutions we are providing are accurate, efficient, and cost effective, if not free.
Always Secure
To make sure that web users are satisfied with our solutions, we only recommend the best software in the market. As part of keeping with the security and to not compromise our visitors, we run tests on our recommended programs. So, be confident that our tools are effective and safe.
Our website operates in a secured cloud platform and keeping it always safe is our top most priority. Here are the proof on Google Transparency Report and Norton Safe Web.