Google Chrome is widely used Internet browser and is commonly targeted by adware and malware authors. In cases that malicious changes are made on the settings, simply resetting Google Chrome to its default state can resolve issues. There are also instances that programs you have installed can change settings on the browser without your knowledge. In such instances, you may see unwanted extension, toolbars, or unknown search engine occupying the home page. Resetting Google Chrome will restore the browser to its freshly installed state, erasing all changes made by adware.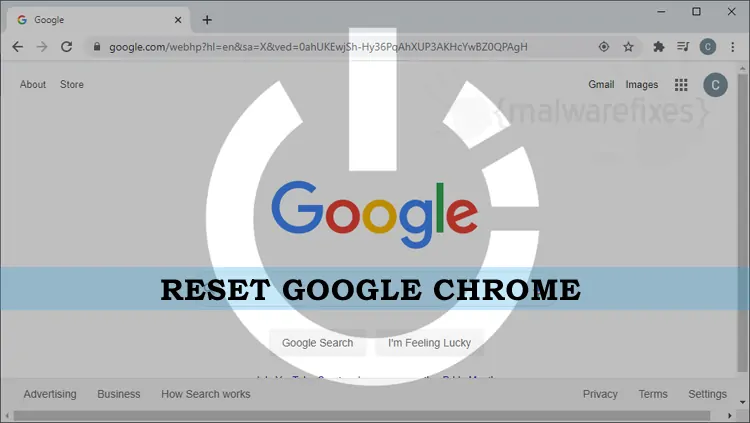 Procedure to Reset Google Chrome to its default settings
Several options are provided to restore Google Chrome to its default state. There is no harm in trying all the choices, however, for quick and hassle free procedure, we recommend just downloading and running Google Chrome's Software Removal Tool. If the tool didn't work or is not compatible with your version of Google Chrome, you can use the other method.
Option 1 : Restore Google Chrome manually
1. Open Google Chrome Internet browser.
2. In the address bar, please type the following and press Enter:
chrome://settings
3. Then, navigate to the bottom section of the page and click on Advanced.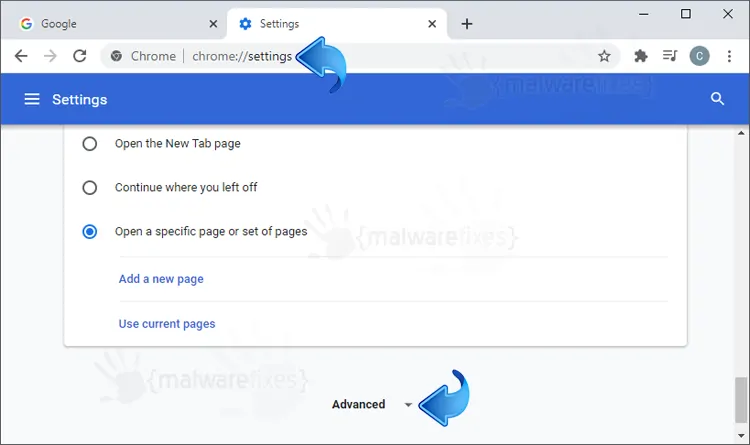 4. Once your are on Advanced section, navigate further to the lower part until you see Reset and clean up area.
5. Click on Restore settings to their original defaults button.

6. On next window, Google Chrome will prompt for the confirmation. Please click on Reset settings button to proceed.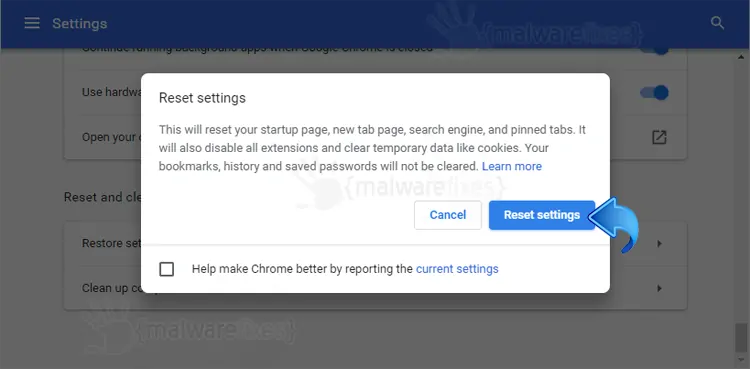 7. Close the existing tab and restart Google Chrome.
Please take note that the method is irreversible. After resetting Google Chrome, some of the previous configurations will be lost. Search engines and home page will be restored to its original state. Default startup tabs will be cleared and you can setup new one or let the browser open a black page. Contents, cookies, extension, and save configuration will be cleared right after you reset Google Chrome.
Option 2 : Use Chrome "Clean Up Computer" Feature
1. Please open your Google Chrome browser.
2. Input the following strings in the address bar and press Enter on your keyboard:
chrome://settings/cleanup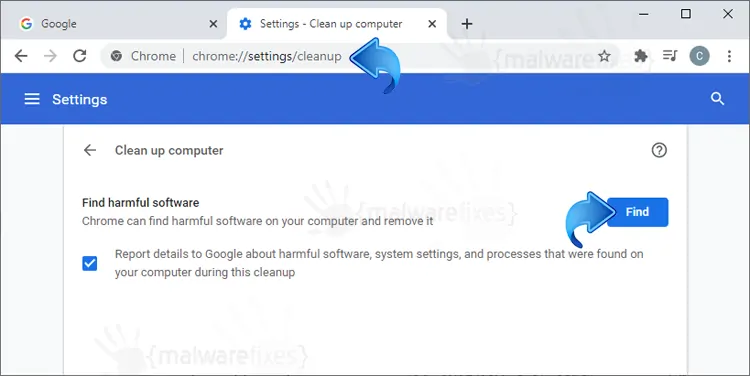 3. Upon reaching Clean up computer area, click on Find button to locate and delete harmful software.
4. Google Chrome will start to show "Checking for harmful software…" while scanning the computer. This may take a little while.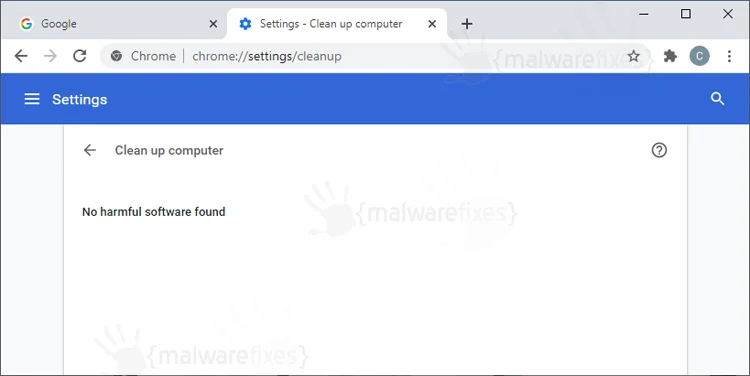 5. When done scanning the computer, the tool will display whether it has found harmful software or not. Whatever the result is, we encourage you to run another scan using adware removal tool and anti-malware program.